The Dessert Museum
8 Mouthwatering Rooms of Sugar-filled Happiness
Opens February 10
A one-two hour tour of the museum starts every 15 minutes, beginning 10:15 AM to 8:30 PM
S Maison Mall at Conrad Hotel Manila
Unit 124, 126, 127a, S Maison Mall at Conrad Hotel Manila, Coral Way, Mall of Asia Complex, Pasay City
Walk-In Senior / PWD Rate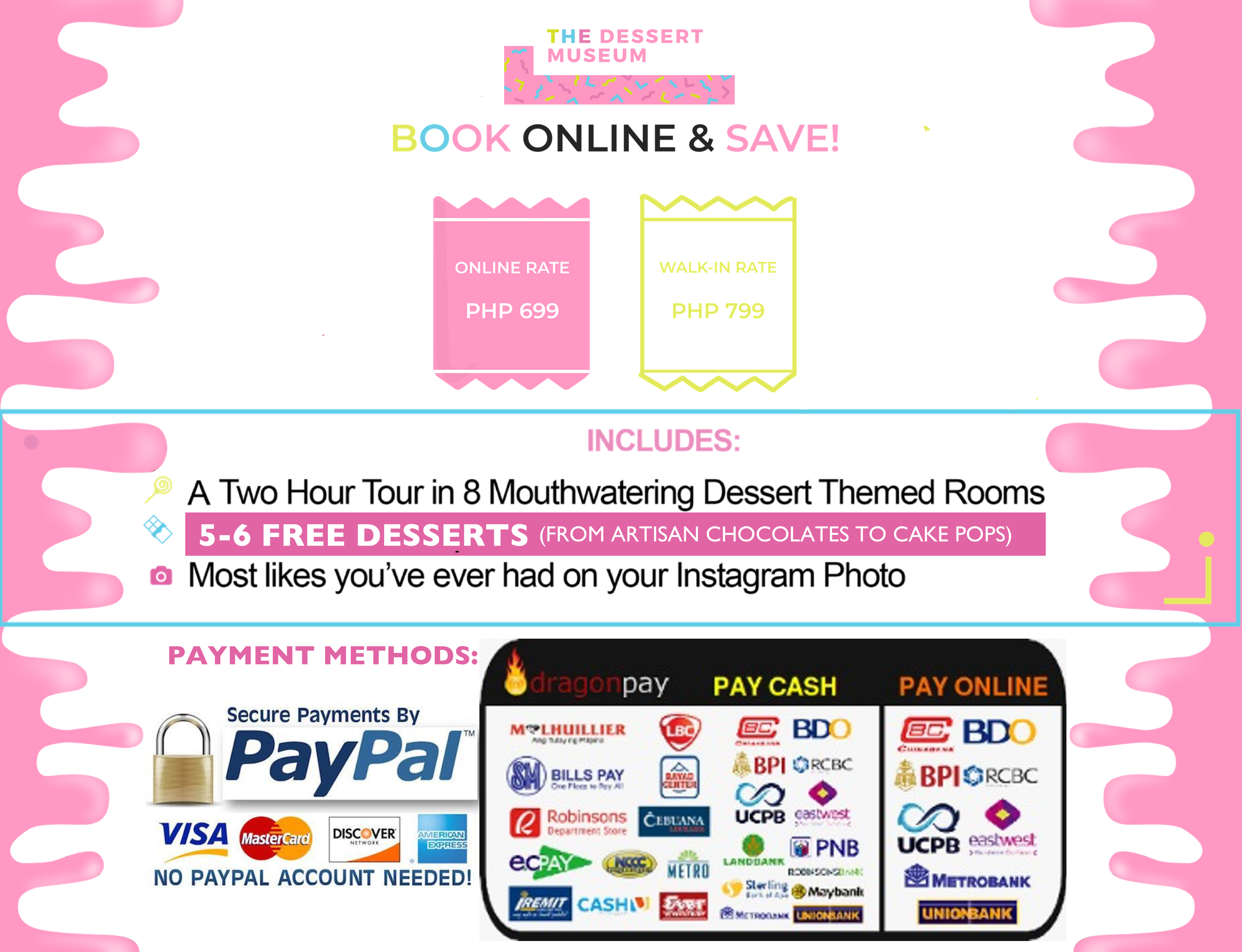 The Dessert Museum is 8 mouthwatering rooms of sugar-filled happiness. This is the only museum you'll ever slide into! Follow our Candy Rabbits through our Donut Hole and slip down our sprinkle slide. Choose your path in our Candy Cane Groves or go cotton candy picking in our sweetest forest. This is just the beginning!
As you slide, jump, play, and swing through The Dessert Museum, you will also be treated to samples of desserts that fit the themed room to complete this awesome experience.
Visit our website here.